Day 2 :
Keynote Forum
University of Zagreb
Croatia
Time : 10:00-10:35
Biography:
Srebrenka Nejedli is a full Professor in Department of Anatomy, Histology and Embryology Veterinary Faculty, University of Zagreb, Croatia. Her research interest is anatomy, histology and embryology. She is also a Member of EAVA and European Aquaculture Society.
Abstract:
Locomotor system of fish is one of the most important systems because it includes the muscular system which is commercially important and skeletal system that has importance in the initiation for survival. Also of great importance has the digestive system from development since the opening of the oral cavity and morphology of intestines and liver. In our research for the analysis of these systems were used histological and histochemical methods. For the analysis of tissue hematoxylin and eosin staining, to see the types of muscle fibers methods to display the activity of the enzyme succinic and lactic acid dehydrogenase, acid and alkaline stabile adenosine triphosphatase, methods to display the amount of glycogen and connective tissue inside muscles. Alcian blue-specific and alcian blue and alizarin red methods is possible to see the development of cartilage and bone. To view the activity of enzymes in certain parts of the intestinal tract were used methods for determining the activity of non-specific esterase, alkaline and acid phosphatase and aminopeptidase for understanding the digestive processes.
Session Introduction
Murray State University
USA
Time : 10:35-11:15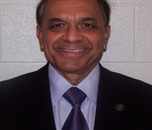 Biography:
Ramesh C Gupta has obtained his DVM, MVSc and PhD from India and currently serves as Professor and Head of Toxicology Department. For decades, he has conducted experimental brain research in relation to pesticide toxicity. He has made presentations in Australia, Italy, Japan, Germany, France, Switzerland, Spain, Czech Republic, Sweden, South Korea and China. He has served the panels of NIH, CDC, NIOSH and NAS and has published >350 publications, including 7 books: Toxicology of Organophosphate & Carbamate Compounds, Veterinary Toxicology, Handbook of Toxicology of Chemical Warfare Agents, Anticholinesterase Pesticides, Reproductive & Developmental Toxicology, Biomarkers in Toxicology and Nutraceuticals. In 2006, he has received the Murray State University's Distinguished Researcher Award. He is a Diplomate of American Board of Toxicology and Fellow of American College of Toxicology, American College of Nutrition and Academy of Toxicological Sciences.
Abstract:
Currently, there are more than 250 synthetic organophosphate (OP) and two dozen carbamate (CM) compounds that are commonly used in agriculture and human and animal health protection; in addition, those compounds are also involved in malicious and suicidal intents. As a result of their extreme toxicity, lack of species selectivity and worldwide use, OPs and CMs continue to pose serious threats to animal and human health. In the current world situation, the biggest threat is from the use of OP nerve agents. Depending upon the dose and duration of exposure, OPs can cause acute or chronic toxicity. More than a dozen OP pesticides also produce an intermediate syndrome, which is a separate clinical entity from acute and chronic toxicity. OPs primarily affect the nervous system and skeletal muscles and cause hypercholinergic preponderance due to acetylcholinesterase (AChE) inactivation at the synapses and neuromuscular junction. Some OPs and CMs directly interact with cholinergic receptors. In addition to cholinergic elements, they interact with many other critical molecules, including receptors (NMDA, cannabinoids and others) and enzymatic and non-enzymatic proteins. OPs have complex chemical structures (>13 types) and with varying affinities, they interact with the above molecules and each OP produces a different toxicological profile. OPs and CMs exert oxidative/nitrosative stress, which is involved in neurotoxicity, neuroinflammation, dendritic damage and other toxic effects. Biomarkers of exposure (OPs, CMs and/or their metabolites), effects (at molecular, cellular, morphological, inflammation and behavioral levels), and susceptibility (cytochrome P-450, PON-1) to OPs have been proposed but many of them have yet to be validated. Because of the complex mechanisms involved in the toxicity of OPs, treatment with atropine sulfate and 2-PAM is not always successful. Therefore, in recent years, novel oximes have been developed that seem to be quite effective against certain types of OPs, such as nerve agents. To date, treatment of CM poisoning rests with atropine sulfate. Current efforts in the area of OP/CM research are to explore the novel toxicological mechanisms, identify the most sensitive and quantifiable biomarkers and develop a universal antidote.
Oral Sessions: Veterinary Medicine | Clinical Veterinary | Food Animal | Animal Welfare | Animal Models and Testing | Veterinary Care and Management
Chair
Ramesh C Gupta
Murray State University
USA
Co-Chair
Ahmed Mohammed Alluwaimi
King Faisal University
Saudi Arabia
Session Introduction
University of Iceland
Iceland
Time : 11:30-11:55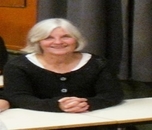 Biography:
Hrefna Sigurjonsdottir has completed her PhD from University of Liverpool, England. She has been affiliated as a University Teacher and Researcher at the University level in Iceland since 1982, doing research in the field of Animal Behavior and Pedagogy of Biology. For the last 10 years, she has studied horse behavior in pastures. She has published more than 20 papers in reputed journals and written educational material for schools in the field of biology. She has served on Editorial Board of the Icelandic Naturalist, been a Board Member of Landvernd, the Icelandic Environment Association for 10 years and recently she became a Member of the Board of the Animal Protection Association in Iceland.
Abstract:
Results from studies of social interactions (aggressive, submissive, allogrooming, play) in 17 groups of pastured Icelandic horses (329 in total) are used in multivariate analyses (PCA and GLM). The composition of the groups and conditions varied stability, group size, proportions of geldings/mares/sub-adults and presence of newborn foals, presence of stallions (6 groups) and more. Both individual and group characteristics determined the type of social interactions performed by each horse. Geldings were both more aggressive and submissive than either mares or stallions. Adult play was almost restricted to geldings. The higher the ratio of sub-adult to adults, the rates of aggression, play and allogrooming also gets higher. Group stability was highly influential on the frequency of the different social interactions. Both aggression and submission decreased with increasing stability, while allogrooming was more frequent in unstable groups and play in nearly stable groups. Such effect of stability was not observed in the breeding groups with a stallion. One major finding was that the frequency of social interactions, especially agonistic interactions, was much lower in the breeding groups than in other groups. These results are important in terms of understanding the determinism of social interactions. Their relevance for horse group management and horses' welfare is also clear.
University of Glasgow
UK
Time : 11:55-12:20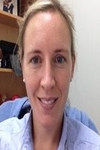 Biography:
Liza Sally Koster has completed her Bachelor's degree, Master's degree and Residency at the University of Pretoria, South Africa and obtained Specialist status in the European Board of Specialists in Internal Medicine. She has worked in referral and academic practice in Internal Medicine in 5 countries, including Senior Lecturer at the University of Sydney and Pretoria, Assistant Professor at Ross University School of Veterinary Medicine. She has recently commenced her appointment as Cardiorespiratory Clinician at the Small Animal Hospital, University of Glasgow. She has published more than 12 papers in reputed journals.
Abstract:
Heart rate variability (HRV) is the non-invasive method of measuring variation of R-R intervals of the ECG recording and is the final balance of the autonomic nervous system input on the sinoatrial node of the heart. HRV has been used to stratify risk of humans with cardiovascular disease including, coronary artery disease and elevated ST segment acute myocardial infarction. In dogs, HRV is reduced in those dogs with decompensated degenerative mitral valve disease. Music has benefited many captive animals in zoological institutions in terms of behavior and production animals in terms of productivity. Two studies have demonstrated that HRV has improved in shelter dogs in response to human interaction and classical music. There is a real concern regarding the welfare of dogs used by veterinary schools for teaching purposes. The aim of measuring HRV in dogs was to employ a non-invasive, portable method of measuring cardiovascular autonomic tone which could be viewed as a reflection of overall stress experienced by these dogs while they are being utilized in veterinary education. Sixteen kennel and student owned dogs were subjected to an observation cross-over study. Dogs were allocated to a Music or No Music category and after a 7-day washout period became their own controls. Time and frequency-domain variables were measured over a 80 minute period, unexpectedly mean heart rate variability (µRR) was lower in dogs that were exposed to auditory stimulation possibly due to novelty, while standard deviation 1 of Poincare plot (SD 1) was higher (p=0.94), standard deviation 2 of Poincare plot (SD2) was lower (p=0.4) and LF/HF was lower (p=0.03), all indicative of sympathetic withdrawal. The use of different genres and tempo of music needs to be explored further.
University of Erciyes
Turkey
Time : 12:20-12:45
Biography:
Bilal Cem Liman has completed his undergraduate study in the Faculty of Veterinary Medicine of Ankara University in 1985 and joined PhD degree in the Department of Pharmacology-Toxicology, Faculty of Veterinary Medicine of Atatürk University in the same year and was assigned as a Research Fellow in 1986. He has completed his PhD degree in 1991. He was assigned as an Associate Professor in 1996 and as a full Professor in 2002. He has memberships in the following professional societies; Society for Veterinary Pharmacology-Toxicology (Turkey), Society for Toxicology (Turkey), EUROTOX and IUTOX. Within the framework of Socrates-Erasmus Academic Staff Mobility Program, he delivered undergraduate and postgraduate lectures in the Faculty of Veterinary Medicine of University of Udine in 2011. He has also served as Deputy Dean, Vice Dean and Head of the Department Pre-Clinical Science. He is currently working as a Faculty Member and Head of Department of the Pharmacology-Toxicology in University of Erciyes, Turkey.
Abstract:
Nowadays the pets which are grown in human auspices have no chance to choose their food and mistakes that people make about food of their cats and dogs will adversely affect the health of animals in a negative way. During the production of cat and dog food, high temperature applications at different stages are available. As s result of the starch containing structure of the cat and dog food, it is foreseen that acrylamides may be present in the food because of Maillard reaction. The aim of this study is to detect acrylamides in dry cat and dog food which are currently available in the market with a new method which is immunoenzymatic method. In this way potential health risks for cats and dogs will be detected, for the first time using this method acrylamides levels will be detected and applicability of this method is going to be tested. For this purpose, from a variety of firms in the market 42 cats and dogs food were randomly collected and passed through several stages for testing. Residual acrylamide in food was tested using immunoenzymatic method and as a result analyzed dry cat and dog food samples, 33% (14 samples) presence of acrylamide have been found, in these samples average acrylamide density is 87 ppb. According to the findings the highest acrylamide density is 155 ppb and the lowest is 45 ppb, in 67% of total samples acrylamide was not detected. The values set out in findings are way below from European Commission (EC), the European Food Safety Authority (EFSA) assessment of human food indicator value. Consequently, immunoenzymatic method can be used as a standard technique on cat and dog food but it must be supported by a wider range of research. Again it can be advised that while preparing food for pets without the chance of food selection formulation changes, process parameter changes and specially extrusion and other heat related stages can be done more carefully to limit Maillard reaction which causes acrylamide in food.
Rajiv Gandhi Centre for Biotechnology
India
Time : 12:45-13:10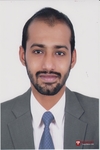 Biography:
Vishnu Sunil Jaikumar had completed his Masters in Veterinary Surgery and Radiology from College of Veterinary and Animal Sciences, Kerala Veterinary and Animal Sciences University, Mannuthy, Kerala, India. He is currently working as Research Associate in Rajiv Gandhi Centre for Biotechnology, Kerala, India. Formerly, he worked as Veterinary Surgeon in an institution named Animal Birth Control for Dogs (ABCD) KOCHI run by Kochi Municipal Corporation, the first government run facility solely for the purpose of control of stray dog population in Kerala, India. He is an ardent animal lover and is planning to pursue his PhD abroad.
Abstract:
The study was conducted in twelve dogs with clinical signs of full thickness non healing cutaneous wounds brought to the University Veterinary Hospitals of Mannuthy and Kokkalai, College of Veterinary and Animal Sciences, Kerala Veterinary and Animal Sciences University, India to evaluate and compare the efficacy of bovine-collagen and bovine collagen - 10% alginate sheets in canine skin wound healing. The dogs were randomly divided into two groups viz., a pre-sterilized bovine collagen - 10% alginate sheet (Group-I) and a pre-sterilized bovine collagen sheet (Group-II), on wound surface after thorough surgical debridement under general anesthesia. Re-application of the dressings was carried out at 48 hours intervals for three times followed by weekly bandaging. Wound attributes were studied on the day of presentation and 7th, 14th and 28th days post-application. Skin punch biopsy taken from representative samples on day 28 were subjected to Gomori's one step trichrome staining to study the extent of collagen deposition and orientation of fibres, fibroblast proliferation and regeneration. The study revealed no significant difference in the efficacy between bovine collagen - 10% alginate and bovine collagen sheets in full thickness cutaneous wound healing in dogs. Both the collagen sheets were well tolerated by the patients with no adverse reactions and healing could be observed within 28 days with near to normal histomorphology. However, addition of 10 percent alginate in bovine collagen dressings could achieve absorption of exudates significantly early, higher rates in reduction of wound surface area, wound contraction and epithelialization.
Ondokuz Mayis University
Turkey
Time : 14:45-15:10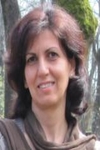 Biography:
Hatice Ozlem Nisbet has received her DVM from Uludag University, Faculty of Veterinary Medicine in 1990 and her PhD from Uludag University, Faculty of Veterinary Medicine, Department of Surgery in 1997. She is a Researcher and Lecturer in Ondokuz Mayis University, Faculty of Veterinary Medicine, Department of Surgery, Samsun, Turkey. She has authored/co-authored over 35 articles in scientific journals.
Abstract:
The purpose of this study was to evaluate the possible effects of whole body electromagnetic field (EMF) exposure on reproduction in growing male rats. Male albino Wistar rats (2 days old) were exposed to EMF 1800 and 900 MHz for 2 hours continuously per day for 90 days. Sham control was kept under similar conditions except that the field was not applied for the same period. After blood samples were collected, the animals were sacrificed 24 hours after the last exposure and the tissues of interest were harvested. The mean plasma total testosterone showed similarity among the two study groups and was significantly higher than the sham control rats. The percentage of epididymal sperm motility was significantly higher in the 1800 MHz group (p<0.05). The morphologically normal spermatozoa rates were higher and the tail abnormality and total percentage abnormalities were lower in the 900 MHz group (p<0.05). Histopathologic parameters in the 1800 MHz group were significantly higher (p<0.05). In conclusion, the present study indicated that exposure to electromagnetic wave caused an increase in testosterone level, epididymal sperm motility (forward) and normal sperm morphology of rats. As consequences, 1800 and 900 MHz EMF could be considered to be a cause of precocious puberty in growing rats.
Nakam Memorial School
Nigeria
Time : 15:10-15:35

Biography:
Sila Daniel Damwesh has completed his Master's degree in Animal Production and Range Management with distinction in Research in 2012 from Modibbo Adama University of Technology, Nigeria. In his first degree he was awarded Chief (Mrs) Dorcas Alo's Prize for the Best Final Year Project in Animal Science. He has been an Instructor in Biology at Nakam Memorial School, Nigeria. He has published 4 papers in reputed journals and he is a Member of Animal Science Association of Nigeria (ASAN) and was a Supervisor of International Young Inventors Competitions (IEYI, IIDC) in Indonesia, Thailand and Taiwan.
Abstract:
Biotechnology is widely used in animal production with numerous other potential applications. It can be applied for improving animal performance through better nutrition, enhanced production potential or improved health status. Plant biotechnology can produce crops which are embedded with improved nutritional value or incorporate vaccines or antibodies into feeds that will cheaply and effectively protect the animals against diseases. Transgenic manipulation of commensal gut or rumen microorganisms has considerable potential for improving nutrition, gut development and health in animals. Accelerated growth and leaner carcasses in meat animals and increased milk production in dam cows is achieved by the administration of recombinant somatotropin (SI) and by controlling the expression of the gene with ad hoc promoters thereby preventing severe impairment of the health status of transgenic animals. The paper also unfolds some biotechnologically generated possibilities through the production of genetically modified (GO) crops, value-added traits, added-value feed stuffs (quality traits) as well as the production of dietary enzymes and production of transgenic animals for use in animal production with particular bias on poultry. Animal breeding is another application. While developed nations are leading the way, developing countries are lagging behind due to a number of factors such as lack of man power, poor infrastructure /laboratories, misplaced priorities and lack of self will by both the Government and Management of the various institutions in developing nations. A drastic adjustment and redemptive action by developing and developed nations respectively is suggested as a way forward.
Tamil Nadu Veterinary and Animal Sciences University
India
Time : 15:35-16:00
Biography:
Palanisamy Sankar, budding Pharmacologist, works as Assistant Professor in the Department of Veterinary Pharmacology and Toxicology, Veterinary College and Research Institute, under Tamilnadu Veterinary and Animal Sciences University (TANUVAS), Chennai. He got his BVSc in Veterinary Science at TANUVAS in the year 2005, MVSc and Doctoral degree in Veterinary Pharmacology and Toxicology in the year 2008 and 2012 respectively at Indian Veterinary Research Institute, Deemed University, Izatnagar, Bareilly, India, where he worked as a Scientist for four years in the area of Toxicology and Nanoparticle drug delivery. Dr. P. Sankar was awarded with ICAR Junior Research Fellowship for pursing his Masters Degree and Senior Research Fellowship for pursing his Doctoral Programme. Currently his research focuses on the nanoparticle drug delivery system to improve the drug efficiency of existing drugs in markets. In addition, He had completed three research projects in the area of nanoparticle drug delivery and Toxicology and has published research papers in the peer reviewed international journals with good impact factor.
Abstract:
The therapeutic potential of polymeric nanoparticle-encapsulated curcumin was evaluated in mouse model of mastitis. Mastitis caused by Staphylococcus aureus is usually subclinical and chronic in nature. Poly-(D, L-lactide)-co-glycolide (PLGA)-encapsulated curcumin nanoparticles (CUR-NP) prepared through solid-in-oil-in-water emulsion technique were administered by oral gavage as pre-treatment from day 2 to day 7 of parturition. Both curcumin and CUR-NP were administered at 100 mg/kg bw. Mastitis was induced by infecting the mice with Staphylococcus aureus through intramammary inoculation on the 9th day of parturition. Accordingly, the curcumin or CUR-NP-pretreated mice were given intramammary inoculation. Body temperature was recorded at different time intervals after inoculation. Mammary tissues from animals were collected at 24, 48 and 72 hours post-infection. There was swelling in the mammary gland of the mastitis control mice. In these animals, there were significant rise in body temperature and increase in neutrophil and decrease in lymphocyte counts. The swelling subsided in both the curcumin- or CUR-NP-treated mice after 12 to 24 hours, while body temperature and the leukocyte counts were restored after 48-72 hours in these animals. The number of colony forming unit (CFU) counted in the L4 abdominal mammary gland homogenate of the mastitis control group was significantly reduced with both curcumin and CUR-NP. Differential bacterial count was done in the same homogenate. Curcumin significantly decreased the total and extracellular counts, whereas CUR-NP also decreased intracellular count. Comparison of the effects showed that CUR-NP was significantly more effective in reducing the body temperature, CFU and intracellular bacterial count than curcumin. These results suggest that CUR-NP may possess better potential in alleviating murine mastitis than curcumin.
Modibbo Adama University of Technology
Nigeria
Time : 16:15-16:40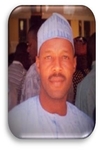 Biography:
Mohammed Baba Ardo has completed his DVM degree from University of Maiduguri, Nigeria and completed his Masters in Preventive Veterinary Medicine at the University of Ibadan, Nigeria. He has obtained his PhD in Veterinary Public Health (2009) from the University of Nigeria. He is the Head of Department, Animal and Range Management, Modibbo Adama University of Technology, Yola, Nigeria. He has published over 30 papers in reputed journal.
Abstract:
A cross sectional study was conducted from November, 2014 to April, 2015 on 14,508 slaughtered cattle at Yola Abattoir Adamawa State on Postmortem examination. The objectives of the study were to determine the prevalence of Contagious Bovine Pleuro Pneumonia (CBPP), Bovine Fasciolosis and Bovine Tuberculosis (BTB) in slaughtered cattle according to sex and breeds. A regular visit was made to the Yola Abattoir at 6:00 AM seven times a week and this was done for six months. A total of 14,508 slaughtered cattle were examined at postmortem and 3,418 (23.56%) cases were recorded; CBPP 898 (6.19%), Fasciolosis 1,100 (7.58%) and TB 1,420 (9.79%). There was statistical significance (P<0.05) in the distribution of the diseases among the slaughtered cattle. However, according to sex out of the 3,418 cases, 908 (6.26%) were male while 2,510 (17.30%) were female. There was high significance difference in sex distribution of the diseases and in terms of breeds, Adamawa Gudali 1,006 (6.93%), Sokoto Gudali 900 (5.51%), Red Bororo 800 (6.20%) and White Fulani 712 (4.91%). There was statistical variation (P<0.05) among the breeds. This study would serve as a valuable tool in monitoring pathological condition in the study area.
University of Veterinary & Animal Sciences
Pakistan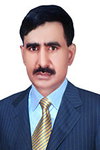 Biography:
M Younus is currently working at Directorate of Advance Studies and Research, University of Veterinary and Animal Sciences, Pakistan. His area of expertise includes livestock & dairy farm management.
Abstract:
A total of 48 apparently healthy weaning sheep lambs (Ovis aries) of 8-10 weeks old weighing within the range of 7-10 Kg were purchased from the contractors maintained in the experimental station of University of the Punjab, Quaid-e-Azam Campus (New Campus) at Lahore, Pakistan. They were deformed against nematodes (Round worms) with levamisol (ICI) at the dose rate of as per the direction of the manufacturers. The fecal examination was tested against the parasitic eggs no helminthes ova were seen. All the 48 sheep lambs (kids) were divided into two groups i.e., group A & group B. Group "A" was comprising of 40 sheep and kept as infected groups whereas group "B" was comprising of eight (8) sheeps & kept as new infected control group. Each sheep kid of infected group A was given 3-4 fresh gravid segments contains 2-3 thousands eggs of Echinococcus granulosus which were collected from experimentally infected dogs by feeding fresh hydrated cysts collected from liver & lungs of sheep after slaughtering process. Each sheep kid of infected dog was fed fresh gravid segments for a total period of 5 days or each alternate day. Coagulated blood was collected before the start of oral administration of infection and after every month by jugular phlebotomy of each sheep kid before the infected & new infected control group. One sheep lambs each from rejected & now infected group was slaughtered at the end of each month for the presence of macroscopic hydrated cyst in the visceral and abdominal cavity. After 180 days of the experiment the hydrated cysts were confirmed in the abdominal cavity. Hematological parameters or zero day i.e., just before the administration of the gravid segments to the lambs and then at the end of every month revealed that there was a gradual increase (PL 0.05) in the White Blood Cell (WBC), Mean Corpuscular Volume (MCV), Mean Corpuscular Hemoglobin Concentration (MCHC) and Erythrocyte Sedimentation Rate (ESR). The increasing trend was probably due to inflammatory response and lytic effect of the newly developing E. granulosus hydrated cysts. The Red Blood Cell (RBC), Hemoglobin (HB), Packed Cell Volume (PCV) and Mean Corpuscular Hemoglobin (MCH) infected groups were decreased significantly as compared to the control group (PL 0.05). The experiment was terminated at the end of the 7th month.
Biography:
Christie Peacock is the Founder and Executive Chairman of Sidai Africa Ltd., a social enterprise in Kenya offering quality livestock services through a network of branded franchises. Sidai Africa Ltd. is a Kenyan company with start-up financing from the Bill & Melinda Gates Foundation and is owned by the international NGO FARM-Africa. Christie is an animal scientist and former Chief Executive of FARM-Africa. She has worked in agricultural development in Africa and South East Asia for over 30 years. She is a founding member of the All Party Parliamentary Group for Agriculture and Food for Development and is a member of the Guardian newspaper's Global Development website Advisory Panel. Dr. Peacock was awarded an Honorary Doctorate from the University of Reading and selected as an Ashoka Fellow in 2011.
Abstract:
Livestock farmers in Africa struggle to access good quality inputs, effective knowledge and fair markets. In most countries the government veterinary service is under-resourced and unable to provide a full range of services to livestock keepers. Regulation of the emerging private sector is very weak allowing unqualified people to sell livestock products, including Prescription Only Medicines (POMs) directly to farmers. Many of these products are of sub-manufacturing standard, or are counterfeits. This leads to extensive misuse of drugs through poor diagnosis, incorrect product use and under-dosing. Drug resistance is rising in anthelmintics, antibiotics, acaricides and trypanocides. Sidai Africa Ltd is a pioneering company that aims to open access to good quality livestock services to farmers and pastoralists in Kenya. It is setting up a national network of professionally-managed branded Livestock Service Centres across Kenya which only stock quality products and offer a full range of livestock services. Sidai places emphasis on herd health, preventing disease and improving management wherever possible. Sidai's buying power is already improving the profitability of Sidai centres enabling them to offer professional services including clinical services, AI, vaccination, simple diagnostics and farmer training. In 3 years Sidai has opened 120 centres serving 100,000 farmers in Kenya. Sidai centres are run by technically-qualified professionals who may be Sidai staff or business partners operating as franchisees using the Sidai brand.
Institute of Agriculture and Animal Sciences
Nepal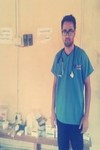 Biography:
Aavash Koirala is currently a student of IAAS Rampur, Nepal. He has worked as a Communication Officer for One Health Nepal and conducted FMD vaccination program and rabies mass vaccination and awareness campaign. He has also worked as a Program Coordinator for "Basic Small Animal Soft Tissue Surgery and Anesthesia Course" held on 4th-19th April 2016 organized by WVS ITC Thailand, India and Hart with collaboration of AFU.
Abstract:
Spaying and neutering are term used to describe surgical removal of reproductive organs of female and male animals respectively. Over many years ago, the procedure would be considered cruel by today's standards. Technique to sterilize livestock had already been established but spaying and neutering was not accessible for dogs till 1930. In 1964, first low cost spay neuter clinic was opened in Los Angeles. Now every year on the last Tuesday of February, world spay day is celebrated. Recently new project "manumitra" has been launched by Kathmandu Metropolitan City in association with Human Society International and Jane Goodall Instiute, Nepal for streets dog management program. This surgical procedure is divided into 3 division; pre-operative, operative and post-operative. Common uses drugs in spaying and neutering are Xylazine, Anesthesia (solution of Ketamine or Diazepam), Meloxicam, Megapen, Ivermectin, Lignocaine for male only and suture material used are chromic catgut and PGA. Rabies is one of the fatal viral diseases caused by the bite of infected dogs. Especially the street dogs are highly susceptible to infection by rabies. As in six years, one female dog and her offspring can theoretically produce 67,000 dogs. Hence to minimize the chance of rabies infection to the human, spaying and neutering is the best long term strategy. Carrying this very concept many organization has started spaying and neutering practices. Recent advancement shows that there is new way of sterilization by using injectable chemical. Different project has been launched in Nepal for controlling rabies in associated with the slogan, "no babies no rabies".