Day 1 :
Keynote Forum
Chief Veterinary Officer
UK
Time : 10:15-10:50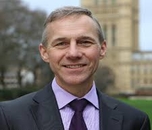 Biography:
Nigel Gibbens CBE is the UK's Chief Veterinary Officer. He was appointed in May 2008 following previous experience in the State Veterinary Service and in policy roles on international trade, BSE controls, animal welfare and international relations co-ordination for Defra's Food and Farming Group. Prior to joining the UK government in 1990, Nigel worked in private practice in his early career and in government veterinary services in Belize and Yemen. Nigel holds an Honorary Professorship from the Royal Veterinary College. He was appointed Commander of the Order of the British Empire (CBE) for services to the veterinary profession and animal welfare in the New Year's Honours list for 2016.
Abstract:
As veterinarians we are facing global challenges on an ever increasing scale. This presentation will set out the importance of the veterinary profession to society in a changing and challenging environment. An increasing human population increases the pressure on the livestock and agricultural sector to provide safe and healthy food for all; increasing livestock means more intensive farming and pressure on welfare. Global population movement and increased trade opens new pathways for emerging diseases, while some of the old threats re-emerge. Climate change will result in changing patterns of livestock production and can bring both animals and humans into contact with wildlife, threatening biodiversity as well as leading to new transboundary diseases. rnHowever, as we settle into the 21st Century, we have opportunities to embrace new technologies, be it new diagnostics or the challenge we face with the rise of AMR, new ways of farming, new food sources, adapting to climate change and working closely with industry sectors, public health colleagues and international colleagues on agendas for One Health and One Welfare.
Keynote Forum
University of Oxford
UK
Time : 10:50-11:25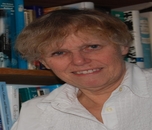 Biography:
Marian Stamp Dawkins is a Professor of Animal Behavior at the University of Oxford and has been involved in research on farm animal welfare, particularly that of poultry, for many years. She has a particular interest in how to improve welfare in practice and works extensively with commercial poultry producers in the UK, France and the US. Her most recent book is Why Animals Matter: Animal Consciousness, Animal Welfare and Human Well-being (2012). In 2014 she was awarded a CBE for services to animal welfare science.
Abstract:
There are potential conflicts between efficient poultry production and animal welfare that can often be resolved or at least reduced by explicitly showing the financial benefits of improved animal welfare such as reduced mortality, improved animal and human health, improved product quality, improved disease resistance, reduced medication and ability to command higher process from consumers and use of precision technology to improve flock management. An automated system that monitors the behavior of chicken flocks using optical flow will be described. This aims to improve both animal welfare and flock management efficiency using statistical analysis of flock movements. The system consists of small cameras positioned inside chicken houses linked to a computer that processes the data in real time and delivers a 'verdict' on the state of the flock every 15 minutes. Information stored is thus secure as video records do not need to be kept. A graphical output onto a computer or tablet enables the producer to see how a given flock is behaving in comparison to other flocks of known health and welfare status. The system provides early warning of key health and welfare indicators such as high levels of final mortality, hock burn, pododermatitis and poor gaits. It can detect potential problems when the birds are only a few days old, before they show obvious symptoms and when interventions are still possible. Optical flow has higher predictive value as a flock management tool than other variables used in flock monitoring such as water use, but can potentially be combined with this and other flock information to give even higher levels of prediction. Furthermore, by monitoring the behavior of the flocks, it is possible to detect flocks carrying Campylobacter in birds as young as 7 days, far earlier than is possible with conventional sampling methods. Precision technology combined with better use of the data already collected by the poultry industry has the potential to improve both the welfare and efficiency of poultry production.
Keynote Forum
University of Cambridge
UK
Time : 11:40-12:15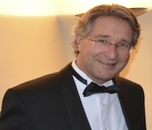 Biography:
Jonathan Heeney is a Professor of Comparative Pathology at the University of Cambridge, UK. His work bridges both veterinary and human medicine, infectious diseases and oncology.
Abstract:
Many of the Global health challenges embody the ever increasing interaction of animals and humans and the interrelationship between human and animal health. This lecture will use the example of emerging and re-emerging infectious diseases of animals and humans to illustrate the expanding need and career opportunities for Veterinarians beyond clinical practice.
Session Introduction
Coventry University
UK
Time : 12:15-13:00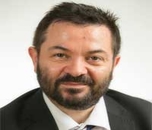 Biography:
Olivier Sparagano has completed his PhD in 1994 on Primary Amebic Meningo-encephalitis at the Institut Pasteur in Lyon, France. He has worked on Animal Health related issues for the last 25 years. He is currently the President of the Society for Tropical Veterinary Medicine and the Chair of a European Network (COREMI) linking 28 countries to control the poultry red mite, Dermanyssus gallinae. He has published more than 140 scientific papers in peer-reviewed journals and is also a Fellow of several organizations.
Abstract:
The poultry red mite (PRM) Dermanyssus gallinae is a blood-feeding ectoparasite, well known as a threat to the poultry industry; adversely affecting production and hen health and welfare throughout the globe (with an average prevalence around 80-90% in many European countries and worldwide), both directly and through its role as a disease vector. The poultry red mite can feed and reproduce very quickly, difficult to be reached when control methods are used on farms or even in human dwellings. Veterinarians and medical practitioners are struggling to find appropriate prevention and control methods to reduce its impact. PRM can lower egg production, egg quality, animal welfare, profit margins and increase risks of disease transmission such as Salmonellosis. This paper will present the different biological, chemical and physical methods used to control such pest. However, acaricide resistance, new EU regulations (enriched cages and beak trimming for instance) and chemical withdrawal from commercial companies are making its proliferation much easier. New approaches based on vaccine production and/or genomic analyses have created opportunities to address new ways to attack the survival and development of such parasitic arthropod. However its rapid and prolific life cycle, resilience to environmental condition changes and genetic diversity makes early interventions a key aspect in its control. This paper will also explain the development of a new European initiative based on a Cost Action network (FA1404) being currently running across 28 countries.
Oral Sessions: Veterinary | Veterinary Research | Animal Reproduction and Genetics | Avian and Exotics
Chair
Olivier A E Sparagano
Coventry University
UK
Co-Chair
Jonathan L Heeney
University of Cambridge
UK
Session Introduction
Murray State University
USA
Time : 14:00-14:25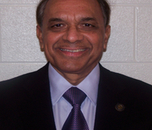 Biography:
Ramesh Gupta has earned his DVM, MVSc and PhD from India and currently serves as Professor and Head of Toxicology Department. For decades, he has conducted experimental brain research in relation to pesticide toxicity. He has served the panels of NIH, CDC, NIOSH, and NAS and has published more than 350 publications, including 7 books: Toxicology of Organophosphate & Carbamate Compounds, Veterinary Toxicology, Handbook of Toxicology of Chemical Warfare Agents, Anticholinesterase Pesticides, Reproductive & Developmental Toxicology, Biomarkers in Toxicology and Nutraceuticals. In 2006, he has received the Murray State University's Distinguished Researcher Award. He is a Diplomate of American Board of Toxicology and Fellow of American College of Toxicology, American College of Nutrition and Academy of Toxicological Sciences.
Abstract:
Currently, the global dog population is estimated at 900 million (>80 million in the US, 15.9 million in Russia, 8.5 million in the UK, 7.3 million in France, 7 million in Italy and 6.9 million in Germany). Dogs are commonly infested with blood sucking ticks, fleas, mosquitoes and other ectoparasites which pose a serious global health concern as they transmit infectious diseases between humans and animals. Therefore, the use of ectoparasiticides on dogs is crucial and inevitable. Presently, a large number of ectoparasiticides (having a combination of active ingredients) are used to provide broad spectrum effects against ectoparasites as larvicides and adulticides. Due to lack of safety data, concerns have been raised for their safe use in dogs and the risks posed to those that handle the dogs on a daily basis. Using GC/MS, residues of fipronil, s-methoprene, selamectin, etofenprox, amitraz, permethrin, cyphenothrin, pyriproxyfen, indoxacarb and piperonylbutoxide were determined in cotton glove extracts in variable concentrations after topical application of various ectoparasiticides (Frontline, Advantage, Revolution, Bio Spot Defense, Certifect, Activyl, Parastar Plus and Vet Guard Plus). GC/MS analysis offered identification, confirmation based on specific ions and quantitation of each pesticide in glove extract to assess the level of residue transfer and risk to humans. Dog blood analysis revealed no residue of any pesticides, suggesting poor dermal absorption. None of the products caused any adverse effects to the dogs. Owners and veterinary personnel can be exposed to significant levels of pesticides following daily exposure if proper precautions are not taken.
Shanghai Veterinary Research Institute-Chinese Academy of Agricultural Sciences
China
Time : 14:25-14:50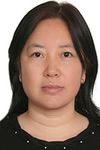 Biography:
Shengqing Yu has completed her PhD in 2002 from Tottori University, Japan and Postdoctoral studies from National Institutes of Health, USA. She is the Head of Veterinary Public Health Department, Shanghai Veterinary Research Institute, Chinese Academy of Agricultural Sciences. She has published more than 60 papers in reputed journals.
Abstract:
<i>Riemerella anatipestifer</i> is a major bacterial pathogen that causes septicemic and exudative diseases in domestic ducks. In our previous study, we found that deletion of AS87_01735 gene significantly decreased the bacterial virulence of <i>R. anatipestifer</i> strain Yb2 (mutant RA625). AS87_01735 gene was predicted to encode nicotinamidase (PncA), a key enzyme that catalysis conversion of nicotinamide to nicotinic acid, an important reaction in the NAD+ salvage pathway. In this study, the AS87_01735 gene was expressed and identified as a PncA coding gene using enzymatic assay. Western blot analysis demonstrated that <i>R. anatipestifer</i> PncA was located in the cytoplasm. The mutant strain RA 625 (named as Yb2ΔpncA in this study thereafter) showed similar growth rate, but decreased NAD+ quantities in both exponential and stationary phases in TSB culture when compared with wild-type strain Yb2. In addition, Yb2ΔpncA infected ducks showed much less bacterial loads in the blood, and no visible histological changes in heart, liver and spleen. Furthermore, Yb2ΔpncA immunization conferred effective protection in ducks against the virulent wild-type strain Yb2 challenge. Our results suggest that <i>R. anatipestifer</i> AS87_01735 gene encodes PncA, which is an important virulence factor and the mutant Yb2ΔpncA could be used as a novel live vaccine candidate.
University of Zagreb
Croatia
Time : 14:50-15:15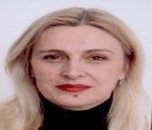 Biography:
Srebrenka Nejedli is currently a Professor in Department of Anatomy, Histology and Embryology, Veterinary Faculty, University of Zagreb, Croatia. She is a Member of EAVA and European Aquaculture Society.
Abstract:
Investigations were carried out on trout larvae (Salmo thymusobtrusirostris, Heckel, 1851) age of 10-56 days caught from Vrljika river, Croatia. Larvae were taken every two days from 10 to 50 days and 56 days and were stained with Hematoxylin and Eosin (HE), Periodic Acid-Schiff reaction, Toluidin Blue (TB), Alcian Blue-Specific (pH=2.5) (AB), Alcian Blue and Alizarin Red. Organogenesis of the larvae were analyzed, primarily the development and morphology of muscle tissue, osteological development and development of digestive tract. The number of myomeres in dorsal epaxial musculature on the larvae was measured and it was on 10-18 days 42.17, 20-28 days 50.40, 30-38 days 55.65, 40-48 days 56.92 and 50-56 days 58.90 myomeres. Total length (TL) increased from minimal length of 19.57 mm on 10-28 days to maximal TL 25.80 mm on 50-56 days. Number of vertebrates in all investigated groups was 59. There was no sign of ossification in the vertebral column or in the fins and in the head bones. Growth of larval to complete yolk sac absorption takes in the age about 24-26 days when the animals pass through the opening of the mouth. In all investigation, larvae were not skeletal malformations.
King Faisal University
Saudi Arabia
Time : 15:15-15:40
Biography:
Ahmed Mohammed Alluwaimi has completed his PhD from the University of Birmingham, UK in 1994 and his MSc from Cornell University, Ithaca, Newyork in 1986. He has done his Postdoctoral studies at University of California, Davis, USA and Monoclonal Antibody Center and Flowcytometry Facility, Washington State University, Pullman, USA. He is the Director of Saudi Veterinary Medical Society and the General Secretory of Almari Award for Veterinarian. He has published more than 25 papers in reputed journals. His major research interest is to study the nature of the immune responsese in camel infected with Mycobacterium avium subspecies paratuberculosis (MAP) and the immune system of the camel mammary glands.
Abstract:
Dromedary camel (Camelus dromedarius) is one of the highly valuable domestic animals in Saudi Arabia. Camel is multipurpose animal that can be used for meat, milk and wool production. Lymphocyte trafficking to the mammary glands is under the influence of the adhesion molecules (AM). Expression of the AM such as selectins, for e.g., CD62L and integrins, like mucosal address in cell-adhesion molecule-1 (MAdCAM-1) dictate the type of the recruited cells and their homing destination. Therefore, AM expression is vital in determining the mammary glands cellular populations in health and disease. The nature of the immune responses in the camel mammary glands is not understood completely. There are very few studies on the cellular populations of the camel mammary glands and the lymphocytes trafficking in health and disease. Our studies on the expression and distribution of CD markers and the adhesion molecules, in the alveolar tissues, supra-mammary lymph nodes, Peyer's patches and mesenteric lymph node of the healthy camels were explored at lactating and lactating period indicated that CD8+ T-cells were detected in both mammary alveolar tissues and the supra-mammary lymph nodes with the highest expression observed in the lactating period. WC+1+ expression on  cells were evident in mammary tissues and supra-mammary lymph nodes at both stages. MAdCAM-1 was detected in almost all the tissues at the two physiological stages in which high expression was evident in the non-lactating period. Flow cytometry study of the camel milk cellular population at mid lactation has detected the high expression of CD3+, CD8+, WC+1+ and LPAM-1. The expression of the LPAM-1 on the lymphocytes and the intensive expression of the MAdCAM-1 in the camel mammary glands tissues have provided further support to the notion that the lymphocytes trafficking to the camel mammary glands could be of mucosal nature. Camel milk cells from Gram-positive and Gram-negative infected camels were examined with flow cytometry using cross-reacting antibodies like, anti-CD4+, CD8+, WC+1+, CD62L, CD11a+/CD18, LPAM-1 and CXCR2. The mean percentage of the expressed CD markers has shown that CD62L, CXCR-2, LPAM-1, CD11a/CD18, CD8+, IL-6R and CD20+ were expressed in significant differences in either type of the infection. The LPAM-1 expression has provided further support to the notion that the lymphocyte trafficking is of the mucosal nature. The mucosal origin of cellular trafficking has important implications on the vaccine design and therapeutical approaches to mastitis.
Tamil Nadu Veterinary and Animal Sciences University
India
Time : 15:40-16:05
Biography:
P Sankar is currently working as an Assistant Professor in the Department of Veterinary Pharmacology and Toxicology, Veterinary College and Research Institute, under Tamil Nadu Veterinary and Animal Sciences University (TANUVAS), Chennai. He has obtained his BVSc in Veterinary Science at TANUVAS in the year 2005, MVSc and Doctoral degree in Veterinary Pharmacology and Toxicology in the year 2008 and 2012 respectively at Indian Veterinary Research Institute, Deemed University, India, where he worked as a Scientist for four years in the area of Toxicology and Nanoparticle Drug Delivery. He was awarded with ICAR Junior Research Fellowship for pursing his Master's degree and Senior Research Fellowship for Doctoral Program. Currently his research focuses on the nanoparticle drug delivery system to improve the drug efficiency of existing drugs in markets. In addition, he has completed three research projects in the area of nanoparticle drug delivery and toxicology and has published research papers in the peer reviewed international journals with good impact factor.
Abstract:
Curcumin loaded PLGA nanoparticles (CUR-NP) were synthesized to explore whether nanoformulation of curcumin can cause better protective effect than free curcumin against arsenic-induced genotoxicity in rat model. The CUR-NP prepared by emulsion technique was spherical in shape with particle size of 130.8 nm and 86.5% entrapment efficiency. The CUR-NP showed biphasic release pattern and it was dissolved in water easily. Rats were randomly divided into five groups of six each. Group I was kept as the control. In Group II, rats were exposed to sodium arsenite (25 ppm) daily through drinking water for 42 days. Groups III, IV and V were treated with arsenic as in Group II, however, they were administered empty nanoparticle, curcumin (100 mg/kg bw) and CUR-NP (100 mg/kg bw), respectively, by oral gavage during the last 14 days of arsenic exposure. At term, bone marrow cells were collected. The result indicated that arsenic significantly increased the formation of chromosomal aberrations, micronuclei and DNA damage in rat bone marrow cells. Free curcumin and CUR-NP treatment significantly attenuated these arsenic-mediated genotoxicity. However, the magnitude of the effects indicates that CUR-NP has better protective effect than free curcumin at the equivalent dose level for preventing arsenic-induced toxicity.
Universidade Federal de Santa Maria
Brazil

Biography:
De Bastiani Grasiela has completed her MSc from Universidade Federal de Santa Maria and Postdoctoral studies from Universidade Federal de Santa Maria, Brazil. She is specialized in diagnostic imaging of the horses and Professor of Imaging Diagnostic.
Abstract:
The repair process of tendons and ligaments includes different phases such as inflammation, neovascularization, proliferation of granulation tissue and fibrosis tissue. Collagen type and tissue characteristics of tendon and ligament repair are described. Samples of equine tendons and ligaments specimens of the metacarpophalangeal joint region were evaluated by ultrasonography and macroscopicaly and prepared for routine histopathology. The Masson's trichromic and pricosirius staining techniques were also performed. Ligaments and tendons pathologic findings included fibroplasia, collagenolysis, cartilaginous metaplasia and lymphohistioplasmacytic inflammation. Tendons and ligaments scars were composed predominantly of type III collagen but there also was some type I collagen. Fiber alignment of tendons and ligaments in the reorganization tissue was not perfect and the appearance was characterized by a lack of the fiber crimp and parallelism. The microscopic and histochemistry staining techniques allowed the characterization of fiber alignment, collagen type, inflammatory cell infiltration and neovascularization that happens during the repair process of tendons and ligaments. These findings at different moments of the repair process were associated with ultrasonographic and anatomopathological findings.
University of Mataram
Indonesia

Biography:
Sulaiman Depamede has completed his PhD from The University of Adelaide, South Australia. Besides being a Lecturer at the Faculty of Animal Science of Mataram University, he is also a Chairman of Immunobiology Laboratory, Mataram University (2005-2015). He is currently serving as a Secretary of the Consortium for Research Large ruminants. His research in the last five years focused on the proteomics of Bali cattle (Bos javanicus) saliva. In 2013, he was a Visiting Scientist at the Ruakura Research Centre, Hamilton, New Zealand. He has published his research papers in reputed journals.
Abstract:
The aim of this study was to explore the potential of a peptide, pancreatic adenocarcinoma up-regulated factor (PAUF) expressed in the saliva of Bali cattle (Bos javanicus), which was first reported by Depamede (2013), as a biomarker for infections. For this purpose, a polyclonal antibody against PAUF peptide was produced using a synthetic PAUF peptide. This was synthesized from the PAUF amino acid sequence as the results of MALDI-TOF/TOF.MS and bioinformatics analysis of the Bali cattle saliva. Antibodies obtained were used to analyze for the presence of PAUF in Bali cattle (Bos javanicus) saliva as well as in the saliva of the New Zealand dairy cows (Bos taurus). The results showed that PAUF is present at greater abundance in Bali cattle saliva compared to that of Bos taurus. Interestingly, PAUF was found in the milk of infected New Zealand cows (Bos taurus), suggesting that it could also be a marker for mastitis. These results provide a novel potential breed and disease biomarker that could help in better management of Indonesian cattle. These findings still need to be further investigated for their utility as biomarkers as well as the role they play in physiology of the immune response in Bali and New Zealand cattle.
Chair
Jonathan L Heeney
University of Cambridge
UK
Session Introduction
McTimoney College of Chiropractic
UK
Time : 16:20-16:40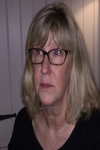 Biography:
Selfridge Jan has completed her Postgraduate training at the McTimoney College of Chiropractic to earn a Masters' degree in Animal Manipulation. Her practice covers South Oxfordshire, South Buckinghamshire and occasionally South Africa. Her lifelong passion for the protection and greater understanding of elephants led her to apply knowledge gained through her first degree in Animal Behavior & Welfare and her MSc studies to explore the impact of riders on elephants as their survival becomes increasingly dependent in the tourism industry. Her smaller equine, canine and feline clients whether working or enjoying domesticity was also benefitted from her application of chiropractic techniques, optimizing musculoskeletal wellbeing.
Abstract:
This study investigated the effect of weight bearing on joint and limb segment angles in forelimbs and hind limbs of the ridden elephant. Five sound working safari elephants completed walking trials on firm level ground under eight different rider conditions; no rider, one, two and three riders, all with and without saddle. Self-adhesive retro-reflective markers were attached at ten anatomical locations; five on the left forelimb and five on the left hind limb. Digital video cameras recorded and data was analyzed using 2D motion-analysis software. Forelimb and hind limb segment angles (relative to vertical) and joint angles (degrees) were measured at mid stance (MS); range of motion (ROM, degrees) from touchdown to toe off was calculated for each valid (n=970) stride. Data was analyzed by ANOVA and T-Test statistics. The presence of riders significantly influenced (P<0.01) a greater number of limb segments and joint angles in MS than the presence of a saddle. Riders or saddle had no significant effect (P>0.05) on MS angles of manus, carpus, pes or femorotibialis/femoropatellaris joint. At MS, humerus angle of retraction increased with rider number; tarsus joint angle reduced as rider number increased with no saddle with saddle, there was no significant effect. Carpus joint ROM reductions were significant (p<0.001) for 3 riders with and without a saddle. The presence of riders influences limb kinematics in elephants indicating compensation for weight bearing and the potential for musculoskeletal compromise. The use of a saddle may modify the potential for musculoskeletal compromise.
Ghent University
Belgium
Time : 16:40-17:00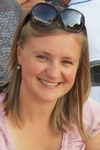 Biography:
Malgorzata Jennes has obtained Master's degree in Veterinary Science from the Faculty of the Veterinary Medicine at Ghent University, Belgium. Currently she is pursuing Doctoral studies in the Laboratory of Immunology at the same faculty, where she is also working as a Teaching Assistant.
Abstract:
Toxoplasma gondii is an intracellular parasite, causing a severe disease in immunocompromised humans and having an economic impact in domestic animals. One of the transmission routes to humans is the consumption of raw or undercooked meat from livestock, such as pork. Therefore, an experimental infection study was performed to identify the immunological parameters in pigs, induced by the innate or adapted immune system of the host and to associate the immune response with the presence of the parasite in the tissues. In the present study two groups of seronegative 5-week-old pigs were inoculated at d0 with 6000 tissue cysts of T. gondii strain IPB-LR or IPB-Gangji. The PBMC's were collected two-weekly and cultured for 72 hours upon in vitro stimulation with heterologous antigens from RH-strain, fractionated by continuous-elution electrophoresis into separate pools. The cells were triple-stained for the flow cytometry and based on the expression of the membrane markers, divided into T-lymphocyte subsets (CD3+CD4+CD8α-, CD3+CD4+CD8αdim and CD3+CD4-CD8αbright), followed by the intracellular IFN-γ staining. Additionally, the supernatant from the cultured cells was tested in IFN-γ ELISA. Four or six months post infection the animals were euthanized and the parasite was detected in tissues by bio-assay and qPCR. In our study we detected a strong increase in the cytokine production, induced by the isolated fractions of the native antigens and confirmed by flow cytometry and cytokine ELISA. Interestingly, this increase was time and strain dependent, being related with the amount of the parasitic DNA detected in the tissue samples.
McTimoney College of Chiropractic
UK
Time : 17:00-17:20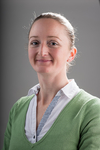 Biography:
Rebecca Stroud has completed her MSc (Animal Manipulation) from the McTimoney College of Chiropratic in 2015. She currently works in private practice as a McTimoney Animal Manipulator and Massage Therapist in Herefordshire, UK. In addition to obtaining her BSc in Equine Science, she has spent over 13 years working in the equine industry. Holding a variety of roles in different equestrian disciplines including work with Grand Prix dressage horses and International Eventers has allowed her to gain valuable experience and knowledge. She is also a regular contributor to the national magazine Horse on the subjects of training, health and welfare.
Abstract:
This study aims to identify the presence or absence of pelvic axial asymmetry in the neonate foal and its progression during the first nine weeks of life using quantitative data. Measurement of the tuber coxae heights in relation to level ground were taken of ten healthy subjects at three time periods: 0-1 week; 4-5 weeks and 8-9 weeks of age. A novel method of measurement was used in the form of two laser measures applied simultaneously. Between the first and second data collection foals received their first turnout. A questionnaire provided qualitative data in order to analyze potentially influential variables. Symmetry indices (SI) of datasets were calculated and analyzed by statistical analysis. There was a significant presence of axial rotation of the pelvis within 0-1 week of age (mean SI=0.337±0.25; p=0.002). These asymmetries did not change significantly between week 0-1 and week 8-9. There was no significant difference of asymmetry between week 0-1 and week 4-5 suggesting turnout did not have an effect on the prevalence of pelvic misalignments in foals. Foals of mares that gave birth standing up displayed significantly greater asymmetry of the pelvis during week 0-1 when compared to foals of mares that gave birth in a recumbent position (mean SI±SD: Recumbent n=8; 0.2497±0.659; standing n=2; 0.686±0.4798; p=0.04). This study shows evidence of significant pelvic axial asymmetry from birth to 8-9 weeks of age in foals.
Ankara University
Turkey
Time : 17:20-17:40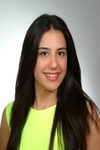 Biography:
Bahar Onaran is currently a Research Assistant in Ankara University Faculty of Veterinary Medicine, Department of Food Hygiene and Technology. She is interested especially in food microbiology.
Abstract:
Listeria monoctogenes (LM) is a zoonotic food-borne bacterium that leads to a variety of serious infections in humans and those suffering with listeriosis occur in approximately 30% mortality. Epidemiologic studies have revealed that a significant proportion of cases of listeriosis caused by contaminated foods. The use of specific virulent bacteriophages for LM in order to reduce LM load in foods of animal origin before, during and after slaughter processes emerges as an important method. It is reported that the usage of specific virulent bacteriophages to LM as a biocontrol and decontamination agent of LM in foods, do not cause any side effects in humans. This study was aimed to find out the prevalence of LM in cattle and sheep carcasses in slaughter level and isolate virulent LM phages from slaughterhouse wastewater in Ankara and Kirikkale, Turkey. For these purposes, 50 cattle and 80 sheep carcass sponge swap samples were collected from three cattle-sheep slaughterhouses between July 2015 and February 2016 to isolate LM. Besides, 40 slaughterhouses wastewater were taken to detect LM lytic bacteriophages. Two out of the cattle and three of the sheep carcasses were contaminated with LM. Additionally, a total of 6 LM 1/2a and/or 4b lytic phages from 3 out of 40 wastewater samples were isolated. The results showed that 4.0% of cattle and 3.8% of sheep carcasses are contaminated with LM. Therefore, after characterization of listeriophage isolates which have lytic effect on 1/2a and/or 4b serotypes will use for the biocontrol of LM in different food models.
National Bureau of Animal Genetic Resources
India
Time : 17:40-18:00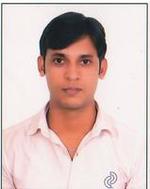 Biography:
Umesh Kumar Shandilya has completed his MSc in Biochemistry from Maharshi Dayanand University and PhD from National Dairy Research Institute, India. He has been awarded with Gold Medal for MSc program and INSPIRE Fellowship for PhD program. He is presently working as DST-SERB Young Scientist at National Bureau of Animal Genetic Resources, Haryana. India. He has published 27 papers in reputed journals.
Abstract:
Demanding transcriptomic studies in livestock animal species could be replaced by good in vitro models mimicking the function of mammary gland. Mammary epithelial cells (MEC) are the functional unit of the mammary gland. Extracellular matrix is known to be a key factor providing normal homeostasis in three-dimensional (3D) environment as important signals are lost when cells are cultured in two-dimensional (2D) environment. The aims of this study were to establish buffalo mammary epithelial cells (BMECs) in 3D culture using extracellular matrix and to determine whether such a 3D culture model has different expression pattern than 2D counterpart. The purified MEC generated after several passages were used to establish 3D culture using Geltrex matrix. The expression of milk casein genes viz., alpha S1-casein (CSN1S1), alpha S2-casein (CSN1S2), beta-casein (CSN2), kappa-casein (CSN3); and fatty acid metabolism genes viz., butyrophilin (BTN1A1), glycerol-3-phosphate acyltransferase (GPAM), fatty acid-binding protein 3 (FABP3), and stearoyl-CoA desaturase (SCD) was assessed in 3D culture in comparison to traditional monolayer culture using qRT-PCR. Notable morphological differences were observed for BMECs grown in 3D culture in comparison to 2D culture. Morphologically, epithelial structures grown in Geltrex matrix (3D) environment showed enhanced functional differentiation in comparison to 2D culture. In 3D culture, lumen and dome-like structures were formed by day 5, whereas polarized acinus-like structure were formed within 15 days of culturing. The expression data showed higher mRNA induction of milk casein and fatty acid metabolism genes in 10-day-old 3D BMECs culture in comparison to 2D monolayer culture. The result suggests that 3D organization of epithelial cells has favorable affection induction of milk and fatty acid metabolism-related genes. Therefore, matrix-based 3D culture of MEC that recapitulate the structural and functional context of normal tissues could provide a better in vitro model to understand the mammary gland functioning of buffaloes.